Laser Fungal Nail Treatment in London
As a specialist chiropodist and podiatrist in London, Surrey, Sussex, Hampshire and Kent, we provide a range of patient centred services for all types of foot care concerns and foot pain treatments. One of our main areas of expertise is Lunula Laser Treatment for fungal nail conditions and we are one of a few select podiatrists in the South East to offer this specialist service.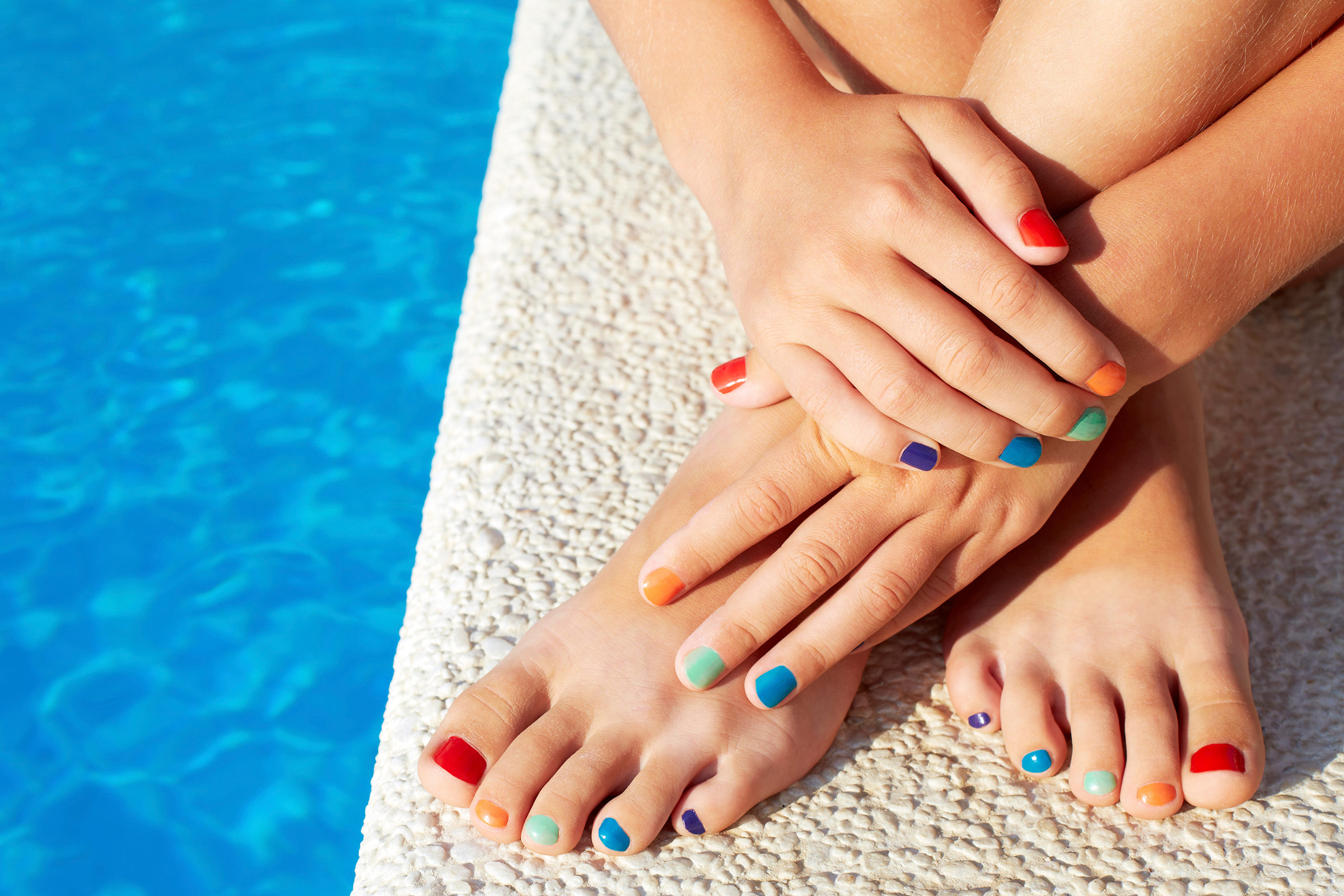 What are the causes of toenail infection?
Fungal toenail infections, aka onychomycosis, are a common medical condition of the toenail and its visual appearance, making up over half of all nail disease and affecting around 1 in 10 adults in the UK (1 in 5 among the over 60s). Nail fungus can be painful and unsightly, and it can negatively affect the confidence of the afflicted individual.
The main symptoms of fungal nails include:
Abnormal thickening and distortion of the nail
Separation of the nail plate from the nail bed
Brittle crumbling around the edges of the nail
White, yellow, orange, brown, green or black discolouration
Accumulation of debris under the nail
Persistent Athlete's Foot (tinea pedis) on the skin around the toes
 Toenails are more at risk from a fungal infection after they have become damaged in some way. This could be simply from wearing shoes that are too tight or as a by-product of medical conditions with high risk factors, such as diabetes, eczema, psoriasis and other weakened immune conditions. The hot and damp environment inside the shoe provides the ideal conditions for a fungal infection to develop and thrive, gradually attacking the toenail. Without treatment, onychomycosis will result in the nail becoming brittle, unsightly and painful.
If you are suffering from nail fungus, it is important to refrain from sharing washing facilities, nail files or nail clippers with others. Onychomycosis is highly contagious and can spread easily, making it difficult to manage.
Patients are amazed that the procedure is truly pain free and our photographic results and feedback from patients show a very high level of efficacy. 
How can Lunula Laser Treatment help? 
Laser treatment for fungal nail infection is highly successful in achieving long-term benefits for our patients in London, such as:
Toes and feet that feel comfortable and look healthy
Toenails no longer feel thickened and crumbly inside socks and shoes
Being able to wear summer sandals without embarrassment
Huge boost in self confidence
No longer putting friends and family at risk from nail fungus
 Our Lunular Laser Treatments are delivered as a series of sessions that are completely safe and pain free, requiring no anaesthetics. In comparison to other laser treatments available for fungal toenail infections, Lunula laser is the only pain-free, non-thermal laser procedure that has no dangerous vapours. If you've in vain tried other treatments for nail fungus such as oils, lotions, sprays or oral medication, we highly recommend our Lunula Laser Treatment in London.
The Laser Process Step-by-Step
Initial Consultation
The initial consultation is your first appointment with us. This is when we carry out a general assessment of your foot and nail health, discuss the condition of your nails, take your medical history and consider any lifestyle factors that may be relevant to your fungal infection. You will have photos taken of the affected nails and we'll look at the possible sources of infection and the extent of the damage caused by the fungus, footwear or trauma. Finally, we will provide some chiropody care including a debridement of the fungal nails, plus useful advice on how to minimise cross infection and reinfection.
Contact us to book your Initial Consultation for Lunula Laser for £50.
Laser Treatments
At the end of your extensive initial consultation, we will discuss your available treatment options and decide whether Lunular Laser Treatment is the best choice for your needs. Should you wish to proceed with the treatment, we will make a booking for your first laser session. Your complete Lunula Treatment Package consists of 5 weekly in-person appointments, with each laser session lasting 12 minutes per foot.
Post Treatment Review & Results
After you've completed your fifth and final laser treatment session, we will cut and file your nails and take photos to assess the progress you've made over the 5-week treatment plan. 4 weeks after your final laser appointment, we'll book you in for another progress review, either as an in-person meeting or via email with photographs, whichever suits you best. Do please remember that nails have an average growth rate of 0.5-1mm per month. This should be sufficient time to show some visible signs of improvement, however it will take several months for a healthy toenail to grow in place of a nail affected by fungal infection. Expect 12-18 months until the old nail has completely grown out.
Why Choose Sussex Foot Centre?
We've made it our mission to get our patients' feet and lower limbs into the best possible condition. The Sussex Foot Centre treats a broad range of people of all ages, including children, sports enthusiasts, dancers, athletes and professional sportspeople. We have many years' experience and have developed an excellent reputation as a family-run practice delivering a high standard of care and a positive patient experience. Our dedicated team carries out a wide range of services, from routine footcare to minor surgery, biomechanical assessments and laser nail treatments in London. It is our aim to make you comfortable and pain free, so you can enjoy life to the max.
The Sussex Foot Centre is based in Haywards Heath, West Sussex, with regular direct trains from London Victoria and London Blackfriars taking less than 1 hour. For those travelling by car, there is free car parking on site. We offer flexible appointment times to suit your requirements including some evening and Saturday appointments.
If you would like to find out more about our Lunular Laser Treatment for fungal nails in London, or any of our other foot health services, please contact us by calling 01444 453874, emailing info@sussexfootcentre.co.uk or by submitting a short online enquiry here.
Written by Jon Collins (MSc, BSc)
Jon Collins is a highly skilled podiatrist with over 10 years of clinical experience.
Having worked as a practitioner in the NHS and a variety of private practices, Jon has developed a wealth of knowledge in the study, diagnosis, and medical and surgical treatment of foot and ankle disorders. Over the years, Jon has refined his diagnostic examination techniques and capabilities and has invested in the most up-to-date ultrasound equipment to give clients the best possible treatment. 
Click here to find out more about the specialist team here at Sussex Foot Centre.
BOOK AN APPOINTMENT
Follow the form below to get through directly to one of our Podiatrists at the practice or to request an appointment.
Or call — 01444 453874
"*" indicates required fields
34 Sussex Road, Haywards Heath, Sussex RH16 4EA