Do you need help with that persistent ankle sprain? The heel pain that won't go away? That ingrowing toe nail that hasn't responded to treatment? Our Podiatry specialists can help.
A Podiatrist at Sussex Foot Centre Haywards Heath can assess, diagnose and treat painful conditions affecting the feet such as heel pain, metatarsalgia, Morton's neuroma, achilles tendonitis, bunions and many more foot and ankle related pathologies.
The Podiatrists at the Sussex Foot Centre use different treatment methods to get the best results. We take the approach that no two people are the same and neither are two pairs of feet! We take this into account when choosing the right treatment for the patient rather than adopting a one-size-fits-all approach. Whether it be physical therapies such as:
Therapeutic ultrasound
Orthotics/ orthoses/ insoles
Footwear modifications
Steroid injections
Surgical opinion (sometimes we feel that patients who don't respond to conservative care would benefit from a surgical opinion).
Other Podiatry conditions that we treat at  Sussex Foot Centre include:
Plantar Fasciitis
Heel Pain/ Spur
Achilles Tendonitis
Bunions / HAV
Knee pain, medial and lateral
Capsulitis / Bursitis associated with osteoarthritis in the joints of the foot and ankle
Shin Splints
 
Click to find out about our treatment prices.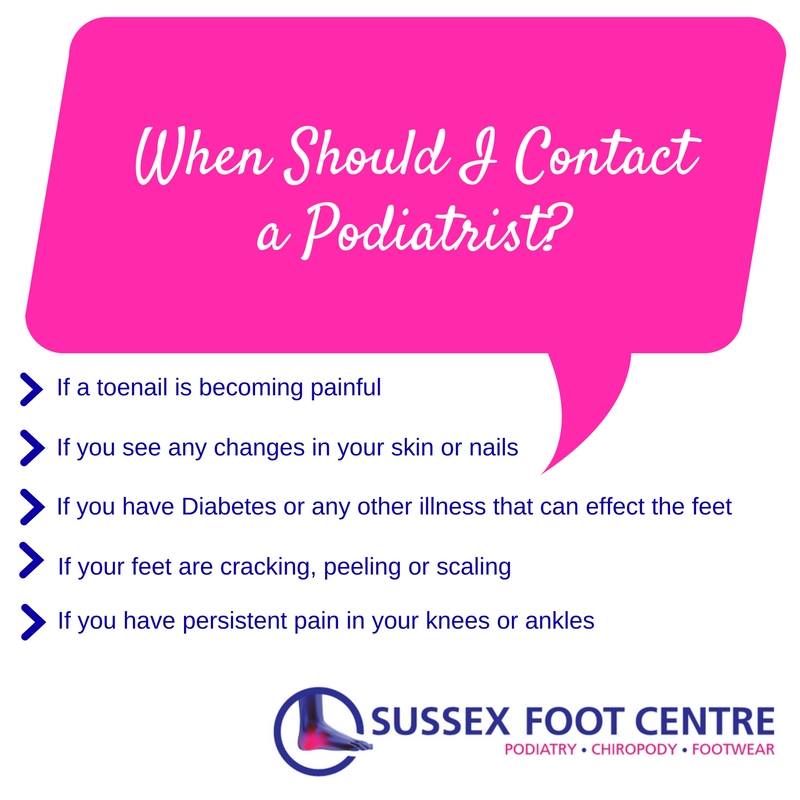 How Can We Help?
Follow the form below to get through directly to one of our Podiatrists at the practice or to request an appointment.
Or call — 01444 453874
"*" indicates required fields
34 Sussex Road, Haywards Heath, Sussex RH16 4EA