At Sussex Foot Centre we just love Diagnostic Ultrasound!
Ultrasound is quick, easy, and straight forward. And the best part is that images can be seen straight away in real time.
The moment the ultrasound probe comes into contact with the skin, the picture of exactly what is going on inside the foot is immediately seen.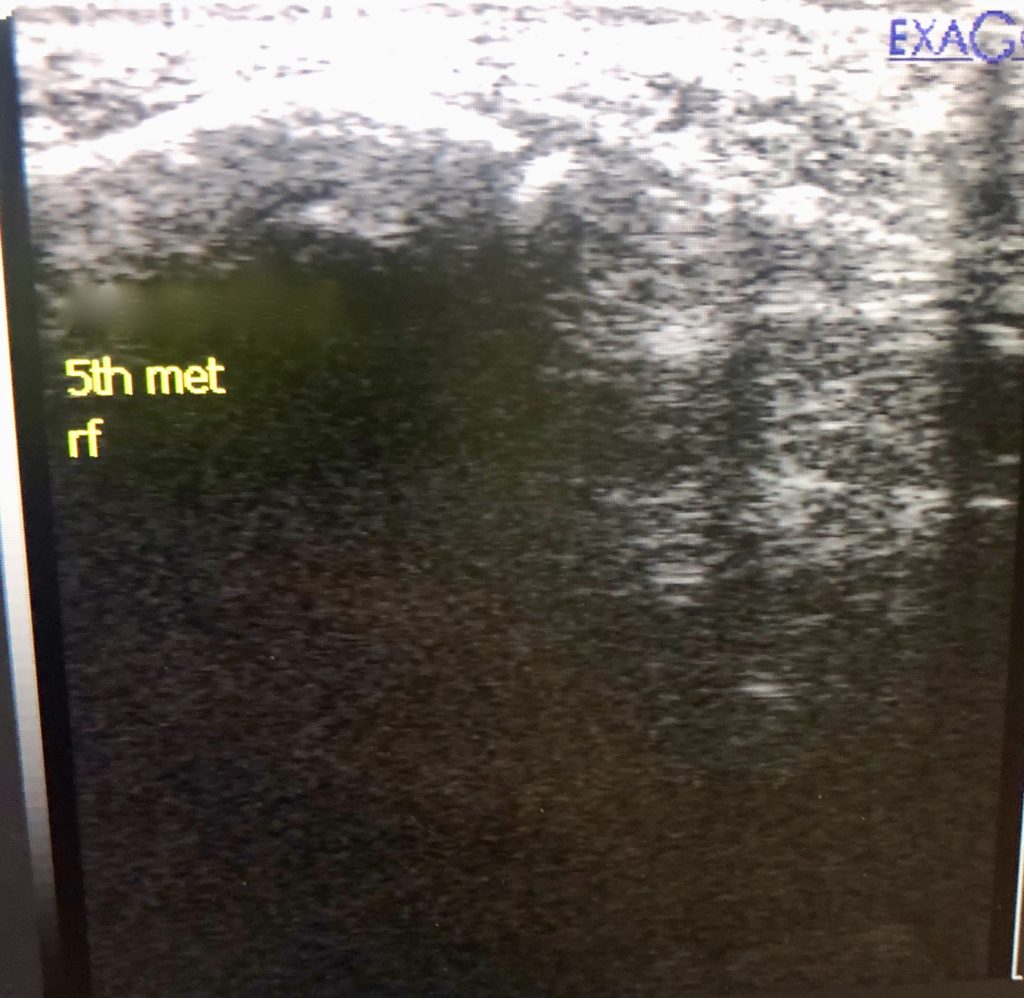 Here is an example where ultrasound works best. Our patient presents to clinic following a tumble whilst playing tennis. He has suffered an inversion sprain, which means he has rolled his ankle outwards. Excessive pressure is placed on the 5th metatarsal and the tendon which inserts onto the base of the 5th metatarsal has come away, this is also known as an avulsion fracture. To the trained eye, this can be seen as clear as day.
Now this patient presented within a week after suffering his injury, however, the exact problem which he came to us with can be identified weeks, if not months after initial injury. Ultrasound can therefore help to identify issues at all stages of the treatment episode. This helps us to ensure that we are constantly on track with our treatment strategy.
Ultrasound is also hugely useful tool when used to compare and contrast from one side of the foot to the other. As with all that we do, treatment carried out at the Sussex Foot Centre is in line with NHS guidelines of fracture management. With our Diagnostic Ultrasound, we can ensure that you can cut down on those long waits at A&E. Working together, we can devise an informed, accurate, and up to date treatment strategy that works for you.